Boat Rental Tegernsee
Welcome!
At our boat rental in the town of Tegernsee you can enjoy the beautiful Bavarian lake with its sparkling waves and the panoramic view of the Alps. You can cross the lake with our classic and elegant boats or sportive with stand-up paddle boards. In the maritime ambience of our small port you can relax and spend the day dangling your feed in the water or sit back in the lounge group and enjoy a drink. Our boat rental in Tegernsee is the perfect place to revive on a warm sunny day.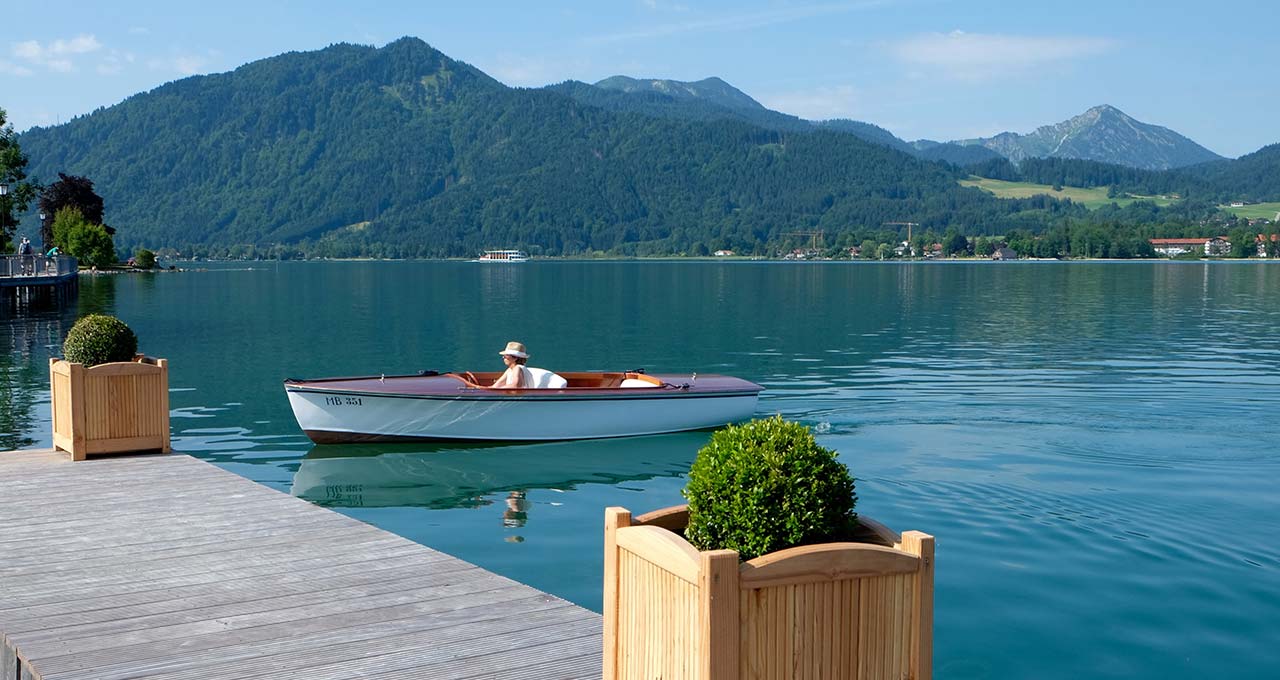 Our Boats
Charm, exclusivity and passion for beautiful boats characterize our fine selection of ecological electric-boats. Each boat has been individually selected and customized by hand with our ideas. With a fine wooden mahogany decks or in a maritime blue style, they offer a special bliss to explore the Tegernsee.
Adress
Marina Tegernsee (Boat Rental Tegernsee)
Hauptstraße 39
D-83684 Tegernsee
Germany
Klicken um Google Maps Karte zu laden.
(Hinweis: Zur Nutzung der Funktionen von Google Maps ist es notwendig, Ihre IP Adresse zu speichern. Diese Informationen werden in der Regel an einen Server von Google in den USA übertragen und dort gespeichert. Erfahren Sie mehr in unserer Datenschutzerklärung.)